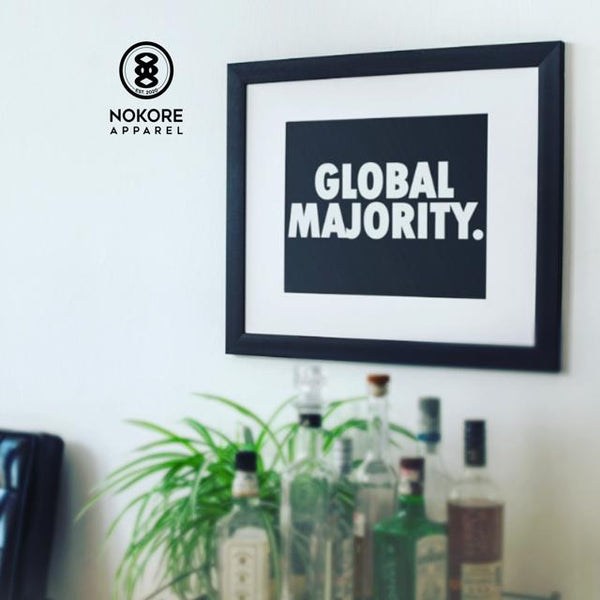 Nokore Wall Apparel.
If your walls could talk - what would they say?!  Well, now we know.  We are excited to announce our new Nokore Wall Apparel Collection!  Nokore's most popular designs are available for your home or office or shop: Global Majority, Black is the New Black, Music Makes Me High and our Adinkra designs.
Get yours today and let your walls speak Truth!